Our People
Our people are very important to us, as is making certain we provide you with the best possible professional financial advice. Below is a short biography for each of our colleagues together with their contact telephone number. For further contact details please see our "Contact Us" page.
---
Sean Parker, Director
Tel.
01273 735335
Email.
seanhhda.co.uk
Sean was a founding partner of IFA practice Daniel Associates in 1989 having previously started his career with Legal & General at their Hove and Piccadilly offices. Having established a successful practice with Daniel Associates the firm then merged with Hunter Hammond in November 2004 combining forces with Paul Hammond, a friend for many years previously, to form Hunter Hammond Daniel Associates (HHDA). In October 2007 HHDA purchased the financial services arm of Plummer Parsons Accountancy practice in Eastbourne. Since then Sean has been instrumental in growing the business within Sussex and has clients along the south coast as well as into London and beyond.

Sean specialises in the investment & pensions markets which also encompasses future wealth planning.

Sean is married with two daughters and at weekends can often be seen torturing himself on the golf
course!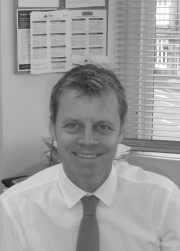 Paul Hammond, Director
Tel.
01273 735335
Email.
paulhhda.co.uk
Paul Hammond set up Hunter Hammond in 1999 following 9 successful years as partner of a financial services firm in an accountancy practice. In May 2002 Hunter Hammond expanded acquiring Lambert Webster Piper of Goring, West Sussex and in November 2004 Hunter Hammond merged with Daniel Associates of Hove. In October 2007 Hunter Hammond Daniel Associates Ltd purchased the financial services business of Plummer Parsons, a firm of Accountants based in Eastbourne. As a result of these acquisitions, Hunter Hammond Daniel Associates now advise clients along the south coast, London and home counties. In July 2020 Hunter Hammond Daniel Associates become part of the IWP Group.

Paul specialises in the pension and investment market.

Paul is married with three children and is a keen runner.



Chris Tuck, Adviser
Tel.
01273 735335
Email.
chrishhda.co.uk
Chris joined HHDA in 2015 with more than 20 years' experience in financial services. As well as advising clients on all aspects of their financial planning needs Chris also has valuable experience in managing and developing financial advisers to become competent in their role.

Chris specialises in all aspects of retirement advice and inheritance tax solutions and has recently passed the advanced diplomas in tax and trust planning and pension transfers as he works toward Chartered status.

Chris is married with three sons and enjoys time with his family, particularly since the recent arrival of his granddaughter. At the weekends he'll usually be watching his son play semi-professional football, at the gym or maybe taking in a spot of gardening.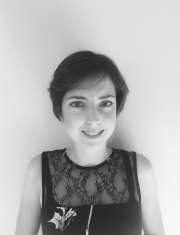 Trish Ulliot, Paraplanner
Tel.
01273 735335
Email.
trishhhda.co.uk
Trish has over 14 years' experience in the financial services industry and has been with HHDA since 2017. She holds the Diploma in Regulated Financial Planning and is working towards Chartered Status. Trish worked as a financial adviser prior to joining HHDA and continues this role, whilst providing technical support to Paul Hammond and his clients.

Away from the office, Trish enjoys spending time with her family in the great outdoors.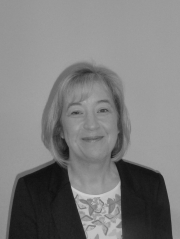 Clare Bradley, Senior Administrator
Tel.
01273 735335
Email.
clarehhda.co.uk
Clare started her career locally working for "One Family" in Brighton, where she developed a range of knowledge and skills. Having become an experienced customer services consultant Clare progressed to Team Management, where she could take advantage of her strong organisational and leadership skills. Clare decided to move into the Financial Advice sector so she could continue to develop her knowledge across all financial service products. Initially Clare worked for a successful Independent Advice Firm in Mid Sussex before HHDA were able to recruit her services. Clare made the move across to the Financial Advice Sector effortlessly and regularly receives praise and positive feedback from our clients.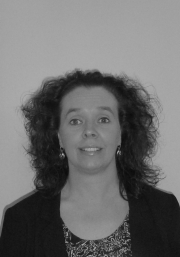 Kelly Borrowman, Senior Administrator
Tel.
01273 735335
Email.
kellyhhda.co.uk
Kelly has more than fifteen years' experience working for Regulated Financial Advice Firms, providing valuable experience to support both clients and advisers. Kelly has a broad knowledge of financial products as well as the necessary administrative procedures required to makes sure things run efficiently. Kelly is confident and passionate about providing exceptional customer service and interacts well with customers. Kelly joined the company in 2015 with HHDA benefiting from the previous experience she brought with her.